This recipe is included in the instructions for the fun family game
Stone Soup
by Gamewright. My daughter,
Rachel
, was inspired one day to give it a try. It is delicious and definitely a family favorite!
Sally's Stoneless Stone Soup
1/2-1 pound sweet or spicy Italian sausage (or a combination), taken out of casing and crumbled
1 Spanish onion, chopped (
I used a sweet onion.
)
2 garlic cloves, minced (
I used 4.
)
5 carrots, quartered lengthwise and chopped
2 celery stalks, quartered lengthwise and chopped
1/2 head Savoy cabbage, cored and chopped (
I used regular cabbage.
)
1 28-ounce can whole tomatoes, drained and chopped (
I used undrained diced tomatoes.
)
2 red new potatoes, cubed and cooked (
I used 3-4 regular potatoes.
)
7-8 cups chicken stock
1 cup frozen or fresh green peas (
I forgot the peas this time.
)
salt and black pepper to taste
1/4 cup chopped fresh parsley leaves
grated Parmesan cheese
Place a 6-quart pot over medium high heat and when it is hot, add the crumbled sausage. Cook, stirring occasionally, until the fat begins to render. Discard excess fat.
Add the onion, garlic, carrots and celery, stirring well after each addition. Cook for 5 minutes.
Add the cabbage and cook, stirring occasionally, until everything looks droopy and golden, about 15-20 minutes.
Add the tomatoes, potatoes and chicken stock and bring to a boil. Reduce the heat to low and cook for about 20 minutes.
Add the peas just prior to serving. Add salt and pepper to taste.
Serve with chopped parsley and grated Parmesan cheese.
Variations: When you add the tomatoes, you can also add 1 cup of corn kernels, kidney or white beans, or when you add the peas, add 1 cup of cooked pasta or chopped fresh spinach. Increase 1 cup of chicken stock for every extra cup of additionals.
Keeps for 5 days if covered and refrigerated. Yields 10-12 cups.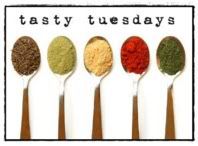 />